Deprecated: Return type of WP_Theme::offsetExists($offset) should either be compatible with ArrayAccess::offsetExists(mixed $offset): bool, or the #[\ReturnTypeWillChange] attribute should be used to temporarily suppress the notice in /hosting/www/apartmanispiro.com/public/wp-includes/class-wp-theme.php on line 554 Deprecated: Return type of WP_Theme::offsetGet($offset) should either be compatible with ArrayAccess::offsetGet(mixed $offset): mixed, or the #[\ReturnTypeWillChange] attribute should be used to temporarily suppress the notice in /hosting/www/apartmanispiro.com/public/wp-includes/class-wp-theme.php on line 595 Deprecated: Return type of WP_Theme::offsetSet($offset, $value) should either be compatible with ArrayAccess::offsetSet(mixed $offset, mixed $value): void, or the #[\ReturnTypeWillChange] attribute should be used to temporarily suppress the notice in /hosting/www/apartmanispiro.com/public/wp-includes/class-wp-theme.php on line 535 Deprecated: Return type of WP_Theme::offsetUnset($offset) should either be compatible with ArrayAccess::offsetUnset(mixed $offset): void, or the #[\ReturnTypeWillChange] attribute should be used to temporarily suppress the notice in /hosting/www/apartmanispiro.com/public/wp-includes/class-wp-theme.php on line 544 Deprecated: Return type of WP_REST_Request::offsetExists($offset) should either be compatible with ArrayAccess::offsetExists(mixed $offset): bool, or the #[\ReturnTypeWillChange] attribute should be used to temporarily suppress the notice in /hosting/www/apartmanispiro.com/public/wp-includes/rest-api/class-wp-rest-request.php on line 952 Deprecated: Return type of WP_REST_Request::offsetGet($offset) should either be compatible with ArrayAccess::offsetGet(mixed $offset): mixed, or the #[\ReturnTypeWillChange] attribute should be used to temporarily suppress the notice in /hosting/www/apartmanispiro.com/public/wp-includes/rest-api/class-wp-rest-request.php on line 972 Deprecated: Return type of WP_REST_Request::offsetSet($offset, $value) should either be compatible with ArrayAccess::offsetSet(mixed $offset, mixed $value): void, or the #[\ReturnTypeWillChange] attribute should be used to temporarily suppress the notice in /hosting/www/apartmanispiro.com/public/wp-includes/rest-api/class-wp-rest-request.php on line 984 Deprecated: Return type of WP_REST_Request::offsetUnset($offset) should either be compatible with ArrayAccess::offsetUnset(mixed $offset): void, or the #[\ReturnTypeWillChange] attribute should be used to temporarily suppress the notice in /hosting/www/apartmanispiro.com/public/wp-includes/rest-api/class-wp-rest-request.php on line 995 Deprecated: Return type of WP_Block_List::current() should either be compatible with Iterator::current(): mixed, or the #[\ReturnTypeWillChange] attribute should be used to temporarily suppress the notice in /hosting/www/apartmanispiro.com/public/wp-includes/class-wp-block-list.php on line 151 Deprecated: Return type of WP_Block_List::next() should either be compatible with Iterator::next(): void, or the #[\ReturnTypeWillChange] attribute should be used to temporarily suppress the notice in /hosting/www/apartmanispiro.com/public/wp-includes/class-wp-block-list.php on line 175 Deprecated: Return type of WP_Block_List::key() should either be compatible with Iterator::key(): mixed, or the #[\ReturnTypeWillChange] attribute should be used to temporarily suppress the notice in /hosting/www/apartmanispiro.com/public/wp-includes/class-wp-block-list.php on line 164 Deprecated: Return type of WP_Block_List::valid() should either be compatible with Iterator::valid(): bool, or the #[\ReturnTypeWillChange] attribute should be used to temporarily suppress the notice in /hosting/www/apartmanispiro.com/public/wp-includes/class-wp-block-list.php on line 186 Deprecated: Return type of WP_Block_List::rewind() should either be compatible with Iterator::rewind(): void, or the #[\ReturnTypeWillChange] attribute should be used to temporarily suppress the notice in /hosting/www/apartmanispiro.com/public/wp-includes/class-wp-block-list.php on line 138 Deprecated: Return type of WP_Block_List::offsetExists($index) should either be compatible with ArrayAccess::offsetExists(mixed $offset): bool, or the #[\ReturnTypeWillChange] attribute should be used to temporarily suppress the notice in /hosting/www/apartmanispiro.com/public/wp-includes/class-wp-block-list.php on line 75 Deprecated: Return type of WP_Block_List::offsetGet($index) should either be compatible with ArrayAccess::offsetGet(mixed $offset): mixed, or the #[\ReturnTypeWillChange] attribute should be used to temporarily suppress the notice in /hosting/www/apartmanispiro.com/public/wp-includes/class-wp-block-list.php on line 89 Deprecated: Return type of WP_Block_List::offsetSet($index, $value) should either be compatible with ArrayAccess::offsetSet(mixed $offset, mixed $value): void, or the #[\ReturnTypeWillChange] attribute should be used to temporarily suppress the notice in /hosting/www/apartmanispiro.com/public/wp-includes/class-wp-block-list.php on line 110 Deprecated: Return type of WP_Block_List::offsetUnset($index) should either be compatible with ArrayAccess::offsetUnset(mixed $offset): void, or the #[\ReturnTypeWillChange] attribute should be used to temporarily suppress the notice in /hosting/www/apartmanispiro.com/public/wp-includes/class-wp-block-list.php on line 127 Deprecated: Return type of WP_Block_List::count() should either be compatible with Countable::count(): int, or the #[\ReturnTypeWillChange] attribute should be used to temporarily suppress the notice in /hosting/www/apartmanispiro.com/public/wp-includes/class-wp-block-list.php on line 199 Deprecated: strpos(): Passing null to parameter #1 ($haystack) of type string is deprecated in /hosting/www/apartmanispiro.com/public/wp-includes/functions.php on line 6517 Deprecated: str_replace(): Passing null to parameter #3 ($subject) of type array|string is deprecated in /hosting/www/apartmanispiro.com/public/wp-includes/functions.php on line 2118 Deprecated: strpos(): Passing null to parameter #1 ($haystack) of type string is deprecated in /hosting/www/apartmanispiro.com/public/wp-includes/functions.php on line 6517 Deprecated: str_replace(): Passing null to parameter #3 ($subject) of type array|string is deprecated in /hosting/www/apartmanispiro.com/public/wp-includes/functions.php on line 2118 Deprecated: strpos(): Passing null to parameter #1 ($haystack) of type string is deprecated in /hosting/www/apartmanispiro.com/public/wp-includes/functions.php on line 6517 Deprecated: str_replace(): Passing null to parameter #3 ($subject) of type array|string is deprecated in /hosting/www/apartmanispiro.com/public/wp-includes/functions.php on line 2118 Deprecated: strpos(): Passing null to parameter #1 ($haystack) of type string is deprecated in /hosting/www/apartmanispiro.com/public/wp-includes/functions.php on line 6517 Deprecated: str_replace(): Passing null to parameter #3 ($subject) of type array|string is deprecated in /hosting/www/apartmanispiro.com/public/wp-includes/functions.php on line 2118 Deprecated: strpos(): Passing null to parameter #1 ($haystack) of type string is deprecated in /hosting/www/apartmanispiro.com/public/wp-includes/functions.php on line 6517 Deprecated: str_replace(): Passing null to parameter #3 ($subject) of type array|string is deprecated in /hosting/www/apartmanispiro.com/public/wp-includes/functions.php on line 2118 Deprecated: strpos(): Passing null to parameter #1 ($haystack) of type string is deprecated in /hosting/www/apartmanispiro.com/public/wp-includes/functions.php on line 6517 Deprecated: str_replace(): Passing null to parameter #3 ($subject) of type array|string is deprecated in /hosting/www/apartmanispiro.com/public/wp-includes/functions.php on line 2118 Deprecated: Return type of WPForms\Logger\Records::count() should either be compatible with Countable::count(): int, or the #[\ReturnTypeWillChange] attribute should be used to temporarily suppress the notice in /hosting/www/apartmanispiro.com/public/wp-content/plugins/wpforms-lite/src/Logger/Records.php on line 96 Deprecated: Return type of WPForms\Logger\Records::current() should either be compatible with Iterator::current(): mixed, or the #[\ReturnTypeWillChange] attribute should be used to temporarily suppress the notice in /hosting/www/apartmanispiro.com/public/wp-content/plugins/wpforms-lite/src/Logger/Records.php on line 40 Deprecated: Return type of WPForms\Logger\Records::next() should either be compatible with Iterator::next(): void, or the #[\ReturnTypeWillChange] attribute should be used to temporarily suppress the notice in /hosting/www/apartmanispiro.com/public/wp-content/plugins/wpforms-lite/src/Logger/Records.php on line 50 Deprecated: Return type of WPForms\Logger\Records::key() should either be compatible with Iterator::key(): mixed, or the #[\ReturnTypeWillChange] attribute should be used to temporarily suppress the notice in /hosting/www/apartmanispiro.com/public/wp-content/plugins/wpforms-lite/src/Logger/Records.php on line 62 Deprecated: Return type of WPForms\Logger\Records::valid() should either be compatible with Iterator::valid(): bool, or the #[\ReturnTypeWillChange] attribute should be used to temporarily suppress the notice in /hosting/www/apartmanispiro.com/public/wp-content/plugins/wpforms-lite/src/Logger/Records.php on line 74 Deprecated: Return type of WPForms\Logger\Records::rewind() should either be compatible with Iterator::rewind(): void, or the #[\ReturnTypeWillChange] attribute should be used to temporarily suppress the notice in /hosting/www/apartmanispiro.com/public/wp-content/plugins/wpforms-lite/src/Logger/Records.php on line 84 Deprecated: preg_split(): Passing null to parameter #3 ($limit) of type int is deprecated in /hosting/www/apartmanispiro.com/public/wp-content/plugins/qtranslate-x/qtranslate_core.php on line 685 Deprecated: setcookie(): Passing null to parameter #5 ($domain) of type string is deprecated in /hosting/www/apartmanispiro.com/public/wp-content/plugins/qtranslate-x/qtranslate_core.php on line 388 Warning: Cannot modify header information - headers already sent by (output started at /hosting/www/apartmanispiro.com/public/wp-content/plugins/wpforms-lite/src/Logger/Records.php:13) in /hosting/www/apartmanispiro.com/public/wp-content/plugins/qtranslate-x/qtranslate_core.php on line 388 Deprecated: Return type of ActionScheduler_DateTime::setTimezone($timezone) should either be compatible with DateTime::setTimezone(DateTimeZone $timezone): DateTime, or the #[\ReturnTypeWillChange] attribute should be used to temporarily suppress the notice in /hosting/www/apartmanispiro.com/public/wp-content/plugins/wpforms-lite/vendor/woocommerce/action-scheduler/classes/ActionScheduler_DateTime.php on line 60 Deprecated: Return type of ActionScheduler_DateTime::getOffset() should either be compatible with DateTime::getOffset(): int, or the #[\ReturnTypeWillChange] attribute should be used to temporarily suppress the notice in /hosting/www/apartmanispiro.com/public/wp-content/plugins/wpforms-lite/vendor/woocommerce/action-scheduler/classes/ActionScheduler_DateTime.php on line 48 Deprecated: Return type of ActionScheduler_DateTime::getTimestamp() should either be compatible with DateTime::getTimestamp(): int, or the #[\ReturnTypeWillChange] attribute should be used to temporarily suppress the notice in /hosting/www/apartmanispiro.com/public/wp-content/plugins/wpforms-lite/vendor/woocommerce/action-scheduler/classes/ActionScheduler_DateTime.php on line 27 Deprecated: ltrim(): Passing null to parameter #1 ($string) of type string is deprecated in /hosting/www/apartmanispiro.com/public/wp-includes/wp-db.php on line 3031
CHECK OUR COMFORTABLE ROOMS
Apartmani Špiro is located in Mimice, a small village on the Adriatic coast, about 35 km southeast of Split. Built on cascading grounds overlooking the Juto bay and located next to the beach, Apartmani Špiro will provide you with a rare opportunity of spending holidays in a room or an apartment on the beach in an idyllic and quiet Dalmatian village which is well connected to the tourist centers of Split (35 Km), Omis (12 km), Makarska (25 km), with a possibility of a day trip by car to Dubrovnik (180 km) or by boat to the island of Brač.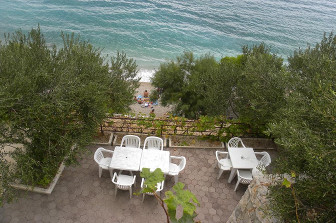 SOLARIUM TERRACE AND BEACH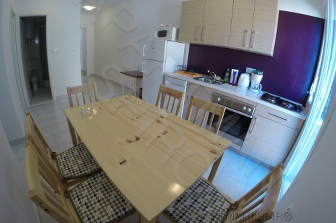 COMPLETELY EQUIPPED FAMILY APARTMENTS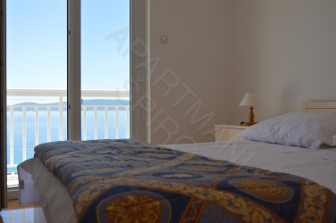 ROOMS WITH SEA VIEWS
Latest Posts
Deprecated: ltrim(): Passing null to parameter #1 ($string) of type string is deprecated in /hosting/www/apartmanispiro.com/public/wp-includes/wp-db.php on line 3031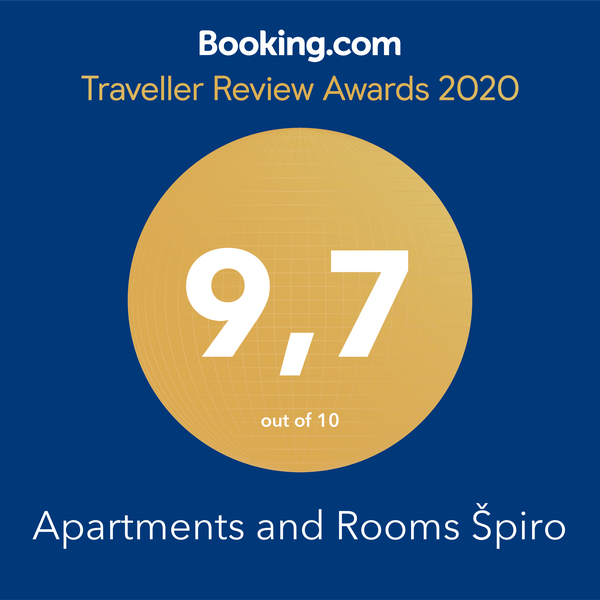 This year again we got excellent reviews and ratings from our guests. Many thanks!
Read more »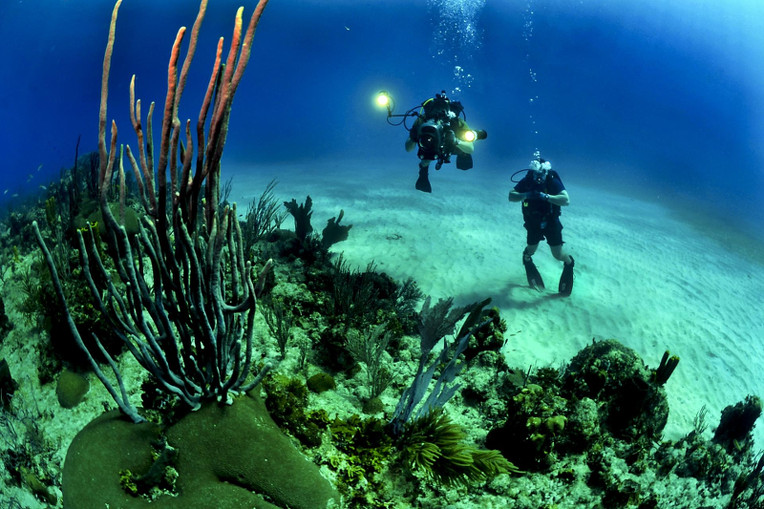 Visit interesting places in the vicinity: